Ciao Ragazzi/e è da poco terminato il COMICON 2016, una delle più grandi manifestazioni legate al fumetto e al mondo ad esso correlato che si tiene ogni anno a San Diego negli Stati Uniti.
Durante questa splendida manifestazione, dove autori e attori incontrano i loro fan, sono stati assegnati i prestigiosi premi Eisner.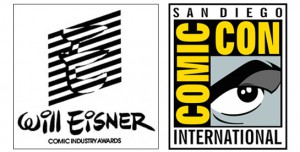 Gli Eisner Awards (Oscar del fumetto americano) sono premi conferiti per meriti artistici nel campo dei fumetti, ed è uno tra i più prestigiosi riconoscimenti statunitensi. Sono dedicati a Will Eisner, in onore del suo grande contributo nel campo; Eisner ha presenziato personalmente alla cerimonia fino alla sua morte, avvenuta nel 2005. Il premio è stato istituito per sopperire alla fine dei Kirby Awards del 1987. Ogni premio è assegnato a uno dei cinque nominati, votati da professionisti e presentato durante la convention tenuta a San Diego. Gli Eisner Award non sono stati assegnati nel 1990.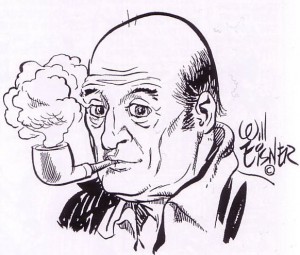 William Erwin Eisner, divenuto noto come Will Eisner (New York, 6 marzo 1917 – 3 gennaio 2005), è stato un fumettista statunitense. Considerato uno dei più importanti autori di fumetti di tutti i tempi è un punto di riferimento per gran parte degli autori contemporanei. Con Contratto con Dio, Eisner fu tra i primi a lanciare il  romanzo a fumetti, il graphic novel.
Tra le sue tantissimi opere vi consiglio:
CONTRATTO CON DIO
L'ULTIMO GIORNO IN VIETNAM
LA FORZA DELLA VITA
AFFARI DI FAMIGLIA.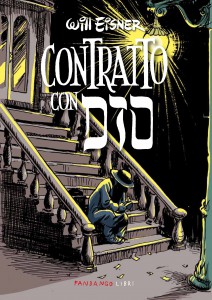 Dopo questa piccola parentesi culturale passiamo alle tanto attese premiazioni del 2016.
In corsivo troverete indicato se gli albi o gli autori premiati sono pubblicati in Italia e da chi.
2016 Will Eisner Comic Industry Awards Winners
Best Short Story: "Killing and Dying," by Adrian Tomine, in Optic Nerve #14 (Drawn & Quarterly)
Best Single Issue/One-Shot: Silver Surfer #11: "Never After," by Dan Slott and Michael Allred (Marvel)
-Pubblicata in Italia nel volume SILVER SURFER ALBA NUOVA edito da PANINI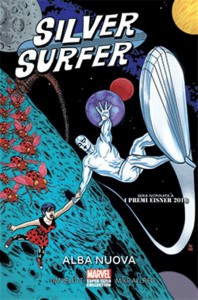 Best Continuing Series: Southern Bastards, by Jason Aaron and Jason Latour (Image)
-Pubblicata in Italia da Panini in SOUTHERN BASTARDS 1 QUESTO ERA UN UOMO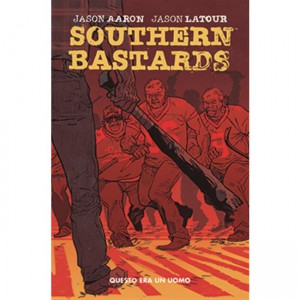 Best Limited Series: The Fade Out, by Ed Brubaker and Sean Phillips (Image)
Best New Series: Paper Girls, by Brian K. Vaughan and Cliff Chiang (Image)
–Pubblicata in Italia da BAO  (in uscita il 25 Agosto 2016)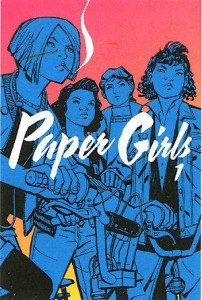 Best Publication for Early Readers (up to age 8): Little Robot, by Ben Hatke (First Second)
Best Publication for Kids (ages 9-12): Over the Garden Wall, by Pat McHale, Amalia Levari, and Jim Campbell (BOOM! Studios/KaBOOM!)
Best Publication for Teens (ages 13-17): SuperMutant Magic Academy, by Jillian Tamaki (Drawn & Quarterly)
Best Humor Publication: Step Aside, Pops: A Hark! A Vagrant Collection, by Kate Beaton (Drawn & Quarterly)
Best Digital/Webcomic: Bandette, by Paul Tobin and Colleen Coover (Monkeybrain/comiXology)
Best Anthology:Drawn & Quarterly, Twenty-Five Years of Contemporary, Cartooning, Comics, and Graphic Novels,edited by Tom Devlin (Drawn & Quarterly)
Best Reality-Based Work: March: Book Two, by John Lewis, Andrew Aydin, and Nate Powell (Top Shelf/IDW)
Best Graphic Album—New: Ruins, by Peter Kuper (SelfMadeHero)
Best Graphic Album—Reprint: Nimona, by Noelle Stevenson (Harper Teen)
-Pubblicato in Italia da BAO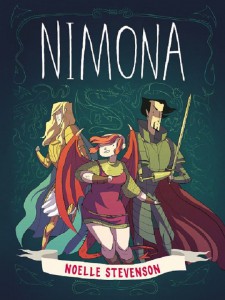 Best Adaptation from Another Medium: Two Brothers, by Fábio Moon and Gabriel Bá (Dark Horse)
-Pubblicato in Italia da Bao, DUE FRATELLI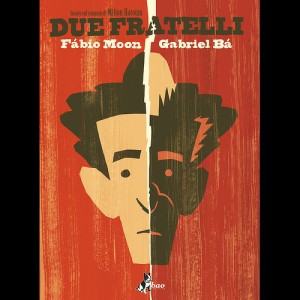 Best U.S. Edition of International Material: The Realist, by Asaf Hanuka (BOOM! Studios/Archaia
-Pubblicato in Italia da Bao, KO a Tel Aviv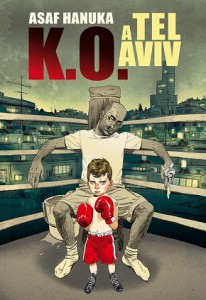 Best U.S. Edition of International Material—Asia: Showa, 1953–1989: A History of Japan, by Shigeru Mizuki (Drawn & Quarterly)
Best Archival Collection/Project—Strips: The Eternaut, by Héctor Germán Oesterheld and Francisco Solano Lòpez, edited by Gary Groth and Kristy Valenti (Fantagraphics):
-Pubblicato in Italia da 001 Edizioni.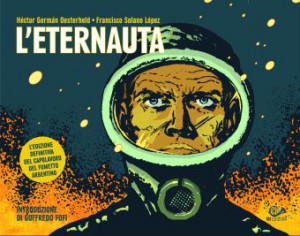 Best Archival Collection/Project—Comic Books: Walt Kelly's Fairy Tales, edited by Craig Yoe (IDW)
Best Writer: Jason Aaron, Southern Bastards (Image), Men of Wrath (Marvel Icon), Doctor Strange, Star Wars, Thor (Marvel)
– Tutti i fumetti di Aaron sono pubblicati in Italia da PANINI
Best Writer/Artist: Bill Griffith, Invisible Ink: My Mother's Secret Love Affair with a Famous Cartoonist (Fantagraphics)
Best Penciller/Inker or Penciller/Inker Team: Cliff Chiang, Paper Girls (Image)
– Paper Girls è pubblicata da BAO
Best Painter/Multimedia Artist: Dustin Nguyen, Descender (Image)
– Descender è pubblicata da Bao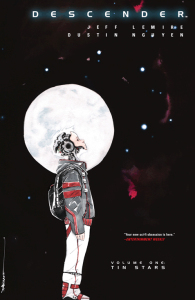 Best Cover Artist: David Aja, Hawkeye, Karnak, Scarlet Witch (Marvel)
-Pubblicati da PANINI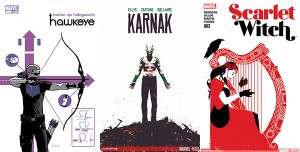 Best Coloring: Jordie Bellaire, The Autumnlands, Injection, Plutona, Pretty Deadly, The Surface, They're Not Like Us, Zero (Image); The X-Files (IDW); The Massive (Dark Horse); Magneto, Vision (Marvel)
– Pretty Deadly è pubblicata da BAO, mentre Magneto, The Massive e Vision da PANINI e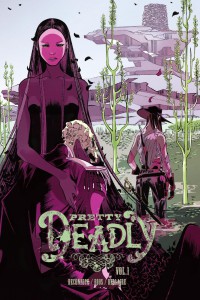 Best Lettering: Derf Backderf, Trashed (Abrams)
Best Comics-Related Periodical/Journalism: Hogan's Alley, edited by Tom Heintjes (Hogan's Alley)
Best Comics-Related Book: Harvey Kurtzman: The Man Who Created MAD and Revolutionized Humor in America, by Bill Schelly (Fantagraphics)
Best Academic/Scholarly Work: The Blacker the Ink: Constructions of Black Identity in Comics and Sequential Art, edited by Frances Gateward and John Jennings (Rutgers)
Best Publication Design: The Sandman Gallery Edition, designed by Josh Beatman/Brainchild Studios (Graphitti Designs/DC)