Manca ormai pochissimo al momento in cui i nuovi Mega Tins 2015 vedranno luce tra gli scaffali dei nostri negozi. Come ormai noto da tempo, i Mega Tins 2015 saranno due, come sempre, verranno associati a due carte particolarmente importanti per la serie animata, quali Odd-Eyes Pendulum Dragon e Dark Rebellion Xyz Dragon.
Il Tin di Odd-Eyes Pendulum Dragon che conterrà 1  Odd-Eyes Pendulum Dragon in versione Platinum Secret Rare e due carte promo di rarità Super, tali Majesty's Fiend e Elder Entity Norden.
Il Tin di Dark Rebellion Xyz Dragon che conterrà invece Dark Rebellion Xyz Dragon in versione Platinum Secret Rare e due carte promo di rarità Super, tali Castel, the Skyblaster Musketeer e Old Entity Hastorr.
Più precisamente, ogni Mega Tins conterrà tre buste Mega Pack, scandite come sempre dalla presenza di 16 carte per ognuna. In ogni busta di Mega Pack sarà possibile trovare:
1 carta di rarità Secret
1 carta di rarità Ultra
1 carta di rarità Super
1 carta di rarità Rara
12 carte di rarità Comuni
La collezione completa delle carte contenuti nei Mega Pack sarà così scandita:
26 carta di rarità Secret
39 carta di rarità Ultra
35 carta di rarità Super
36 carta di rarità Rara
111 carte di rarità Comuni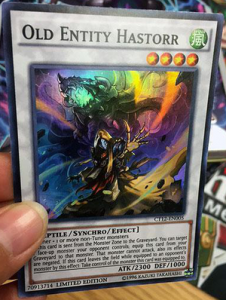 Riportiamo quindi di seguito lo spoiler completo delle carte contenute nei Mega Pack all'interno dei Mega Tins 2015.
SECRET (26/26)
Thestalos the Mega Monarch
Orea, the Sylvan High Arbiter
Bujinki Amaterasu
Rank-Up-Magic – The Seventh One
Forbidden Scripture
Noble Knight Brothers
Gladiator Beast Nerokius
Raiza the Mega Monarch
Baxia, Brightness of the Yang Zing
Stellarknight Delteros
Yang Zing Path
Magical Spring
Time-Space Trap Hole
Dante, Traveler of the Burning Abyss
Qliphort Disk
El Shaddoll Grysta
El Shaddoll Shekhinaga
Yazi, Evil of the Yang Zing
Solemn Scolding
Virgil, Rock Star of the Burning Abyss
Number 99: Utopic Dragon
Infernoid Onuncu
Nekroz of Gungnir
Nephe Shaddoll Fusion
Pot of Riches
A Wild Monster Appears!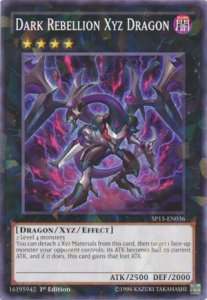 ULTRA (39/39)
Sylvan Sagequoia
Bujin Hirume
Madolche Anjelly
Number 62: Galaxy-Eyes Prime Photon Dragon
Artifact Durendal
Artifact Ignition
Sylvan Charity
Artifact Sanctum
Bujingi Sinyou
Noble Knights of the Round Table
Satellarknight Deneb
Chiwen, Light of the Yang Zing
El Shaddoll Construct
El Shaddoll Winda
Saffira, Queen of Dragons
Stellarnova Alpha
Sinister Shadow Games
Yang Zing Creation
Doomstar Magician
Felis, Lightsworn Archer
Qliphort Scout
Jiaotu, Darkness of the Yang Zing
Night Dragolich
Zaborg the Mega Monarch
Herald of Ultimateness
Denko Sekka
Stellarknight Triverr
Saqlifice
Fusion Reserve
Qliphort Stealth
Infernoid Harmadik
Apoqliphort Skybase
Caius the Mega Monarch
Rune-Eyes Pendulum Dragon
Metaphys Horus
Sky Cavalry Centaurea
Stellarknight Constellar Diamond
Eye of the Void
Swordsman of Revealing Light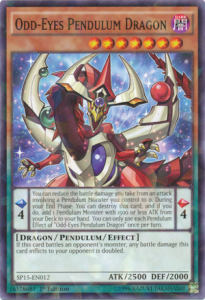 SUPER (35/35)
Artifact Scythe
Artifact Moralltach
Number C107: Neo Galaxy-Eyes Tachyon Dragon
Number C102: Archfiend Seraph
Cairngorgon, Antiluminescent Knight
Tachyon Chaos Hole
The Monarchs Erupt
Noble Knight Eachtar
Sylvan Princessprout
Vampire Vamp
Avalon
Escalation of the Monarchs
Foucault's Cannon
Suanni, Fire of the Yang Zing
Bi'an, Earth of the Yang Zing
Bixi, Water of the Yang Zing
Pulao, Wind of the Yang Zing
Samsara, Dragon of Rebirth
Shaddoll Fusion
Shaddoll Core
Taotie, Shadow of the Yang Zing
First of the Dragons
Herald of the Arc Light
1st Movement Solo
El Shaddoll Fusion
Number 39: Utopia Beyond
CXyz Barian Hope
Superheavy Samurai Flutist
Superheavy Samurai Trumpeter
Infernoid Antra
Jinzo – Jector
Lightning Rod Lord
El Shaddoll Wendigo
Void Seer
Void Launch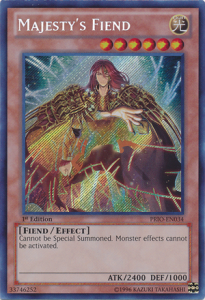 RARE (36/36)
Galaxy Tyranno
Artifact Caduceus
Sylvan Snapdrassinagon
Traptrix Dionaea
Gladiator Beast Augustus
Number C43: High Manipulator of Chaos
Phonon Pulse Dragon
Flash Knight
Performapal Whip Snake
Performapal Kaleidoscorp
Performapal Turn Toad
Superheavy Samurai Big Benkei
Mozarta the Melodious Maestra
Satellarknight Altair
Shaddoll Falco
Shaddoll Dragon
Shaddoll Beast
Satellarknight Skybridge
Panzer Dragon
Performapal Cheermole
Performapal Trampolynx
Shopina the Melodious Maestra
Superheavy Samurai Scales
Fluffal Dog
Fluffal Owl
Satellarknight Sirius
Frightfur Bear
Frightfur Wolf
Draw Muscle
Performapal Trump Witch
Infernoid Patrulea
Dance Princess of the Nekroz
Raidraptor – Nest
Void Expansion
Nekroz Cycle
Tenacity of the Monarchs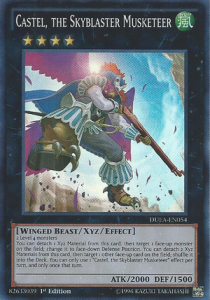 COMUNI (111/111)
Soul Strike
Level Lifter
Toy Knight
Echo Oscillation
Re-qliate
Raidraptor – Readiness
Last Minute Cancel
Wall of Disruption
Performapal Call
Pendulum Shift
Illusion Balloons
Raidraptor – Rise Falcon
Deskbot 003
Uni-Zombie
Satellarknight Capella
Infernoid Attondel
Infernoid Seitsemas
Infernoid Piaty
Gem-Knight Lapis
Raidraptor – Vanishing Lanius
Superheavy Samurai Soulpiercer
Superheavy Samurai Soulbeads
Performapal Stamp Turtle
Performapal Spikeagle
Performapal Friendonkey
Performapal Partnaga
Performapal Fire Mufflerlion
Yang Zing Brutality
Qlipper Launch
Qlimate Change
The Phantom Knights of Shadow Veil
Punch-in-the-Box
Performapal Revival
Command Performance
Strike of the Monarchs
Oracle of the Herald
Celestia
Hexatellarknight
Laser Qlip
Toy Vendor
Mimiclay
Wonder Balloons
Deskbot 002
Lindbloom
Shaddoll Hound
Satellarknight Betelgeuse
Satellarknight Procyon
Fluffal Rabbit
Fluffal Cat
Fluffal Bear
Fluffal Leo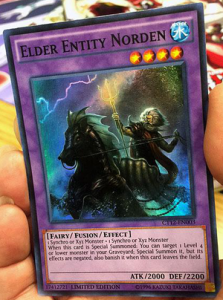 Superheavy Samurai Soulbang Cannon
Superheavy Samurai Soulbreaker Armor
Superheavy Samurai Soulshield Wall
Superheavy Samurai Soulfire Suit
Superheavy Samurai Kabuto
Elegy the Melodious Diva
Serenade the Melodious Diva
Canon the Melodious Diva
Cloudcastle
Number 58: Burner Visor
Chain Dispel
Yang Zing Unleashed
Stellarnova Wave
Battleguard Howling
Battleguard Rage
The Monarchs Stormforth
Hymn of Light
Yang Zing Prana
Curse of the Shadow Prison
Stellarknight Alpha
Feast of the Wild LV5
Hippo Carnival
Deskbot 001
Djinn Demolisher of Rituals
Artifact Lancea
Artifact Chakram
Shaddoll Squamata
Shaddoll Hedgehog
Satellarknight Unukalhai
Satellarknight Vega
Battleguard King
Sonata the Melodious Diva
Aria the Melodious Diva
Superheavy Samurai Swordsman
Superheavy Samurai Blue Brawler
Performapal Hip Hippo
Performapal Sword Fish
Performapal Skeeter Skimmer
Metaphys Armed Dragon
Galaxy Dragon
Number 48: Shadow Lich
Number 42: Galaxy Tomahawk
And the Band Played On
Bujincident
Sylvan Waterslide
Double Dragon Descent
Bujintervention
Artifacts Unleashed
Galactic Charity
Number 43: Manipulator of Souls
Sylvan Lotuswain
Sylvan Cherubsprout
Artifact Labrys
Artifact Achilleshield
Artifact Aegis
Artifact Failnaught
Artifact Beagalltach
Blizzard Thunderbird
Heliosphere Dragon
Galaxy Mirror Sage
Vi ricordiamo che i Mega Tins 2015 potranno essere acquistati nei nostri negozi a partire dal giorno 25 settembre.